Curatick
---
Intra-oral Wound Protecting Patch to prevent and protect against contamination in the mouth from childhood to adults.
TBM Curatick
Curatick is a mouth-adhesive, transparent wound dressing that prevents and protects against contamination of the windows of the mouth, such as oral ulcer and stomatitis.
Item

Intra-oral Wound Dressing

Item Certification Number

17-4400

Model

CR12

License Number

3658

Use-by date

3 years

Manufacturer

TBM Corporation / B-303, 313, Cheomdangwagi-ro, Buk-gu, Gwangju, Korea 61008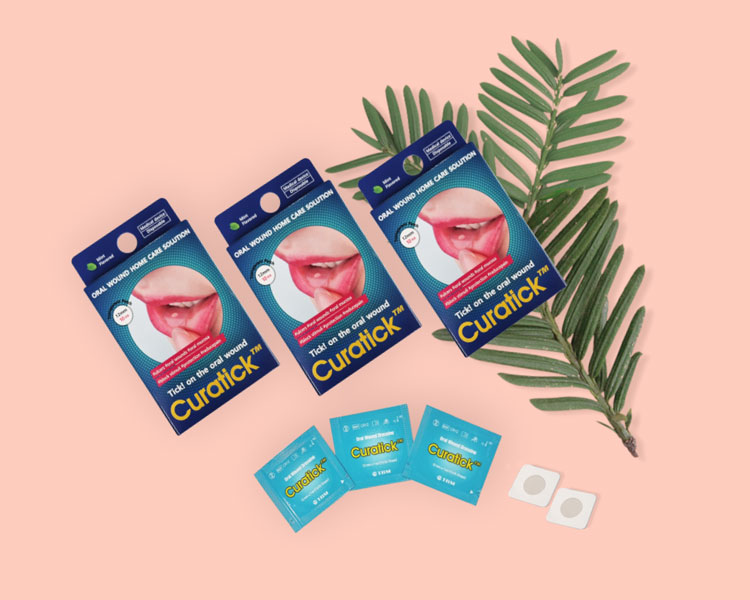 Oral wound protective patch

Protecting the affected area by blocking the contact surfaces

Applicable to various wounds in the mouth

Water soluble adhesive patch(Only adhesive surface)

Galvanized when contacting water/saliva,

resulting in adhesion

Loss of adhesive surfaces naturally

Automatic desorption when the adhesive

surface is melted by saliva and reaction in the mouth

Raw materials to suite the specifications

Use materials that meet KP/USP standards
Curatick and Ora-Aid are products
that have proven healing and
pain relief effects through clinical trials
done by domestic universities.
1. Excellent pain reduction!
- Clinical Trial by S University(pain reduction effect)
x : degree of pain y : # of patients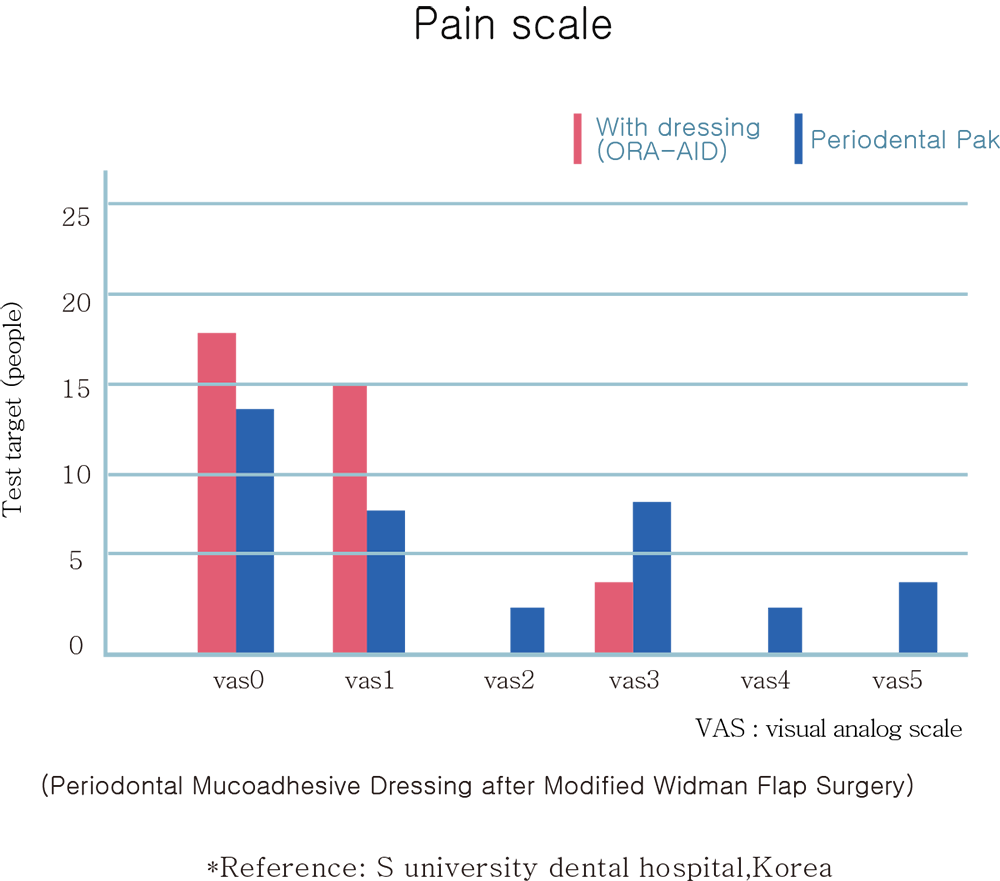 Groupㅣ : Ora-Aid
Group ll : Coe-pak
The test results showed that Ora-Aid/Curatick has a much better pain reduction effect than the existing products. Ora-Aid helps patients reduce pain, and it helps heal their wounds by covering and protecting. Curatick is made of the same principles and ingredients as an Ora-Aid and is used for small wounds in the mouth, stomatitis, braces or ulcers.
2. High satisfaction!
- Clinical Trial by D University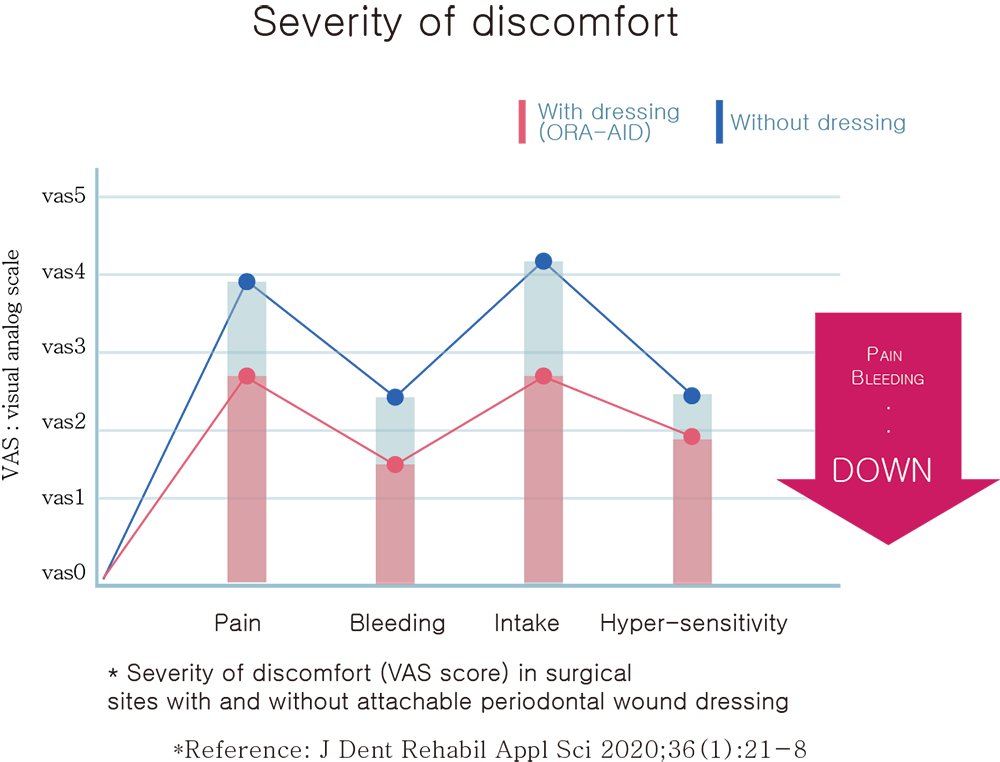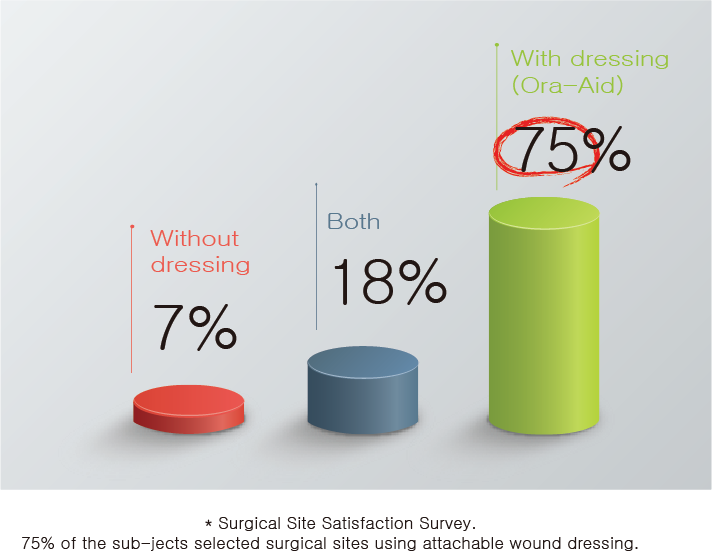 [Experimental group : ORA-AID Control group : FREE ORA-AID]
Rather than not applying anything to the affected area, the patient's pain decreased when using Ora-Aid, and the bleeding and dietary discomfort decreased.
Ora-Aid protects the intra-oral wound from the foreign substances, reducing bleeding and dietary discomfort, increasing patient satisfaction.
3. Excellent healing effect
- Clinical Trial by C University [Experimental group : CURATICK Control group : FREE CURATICK]
* Oral wounds(excision) model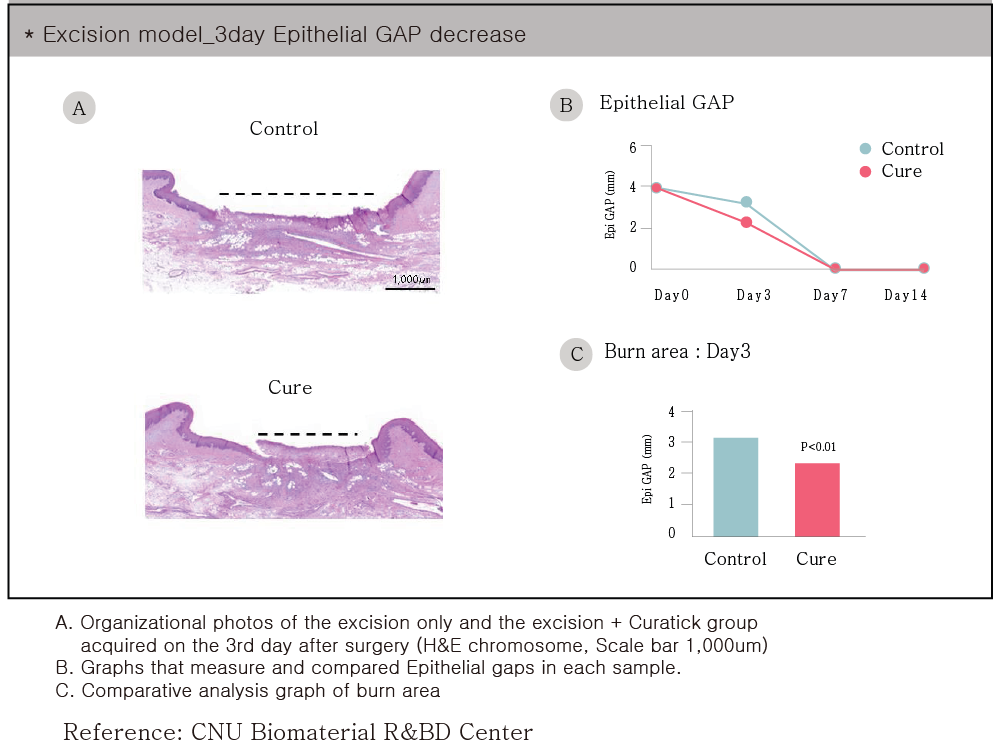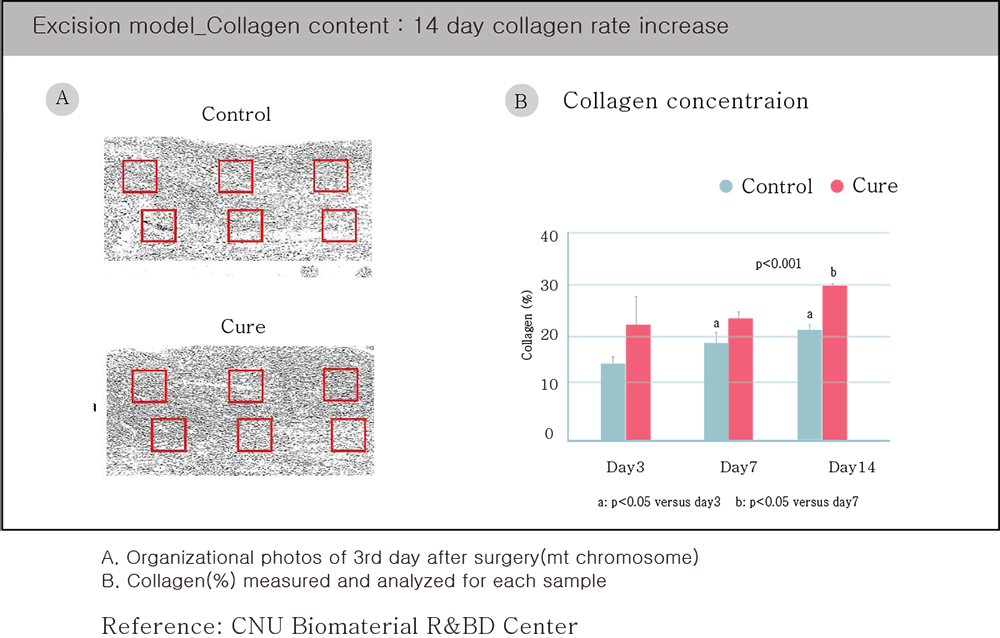 In the case of mouth wounds model, the Curatick group had a higher amount of collagen fiber compared to the control group on 3rd, 7th and 14th. *An increase in collagen levels means more tissue regeneration factors, faster healing of wounds.
Curatick promotes excision healing in the mouth and preserves growth factors in the base of the wound surface for a long time.
* Small wounds/ulcers, burn model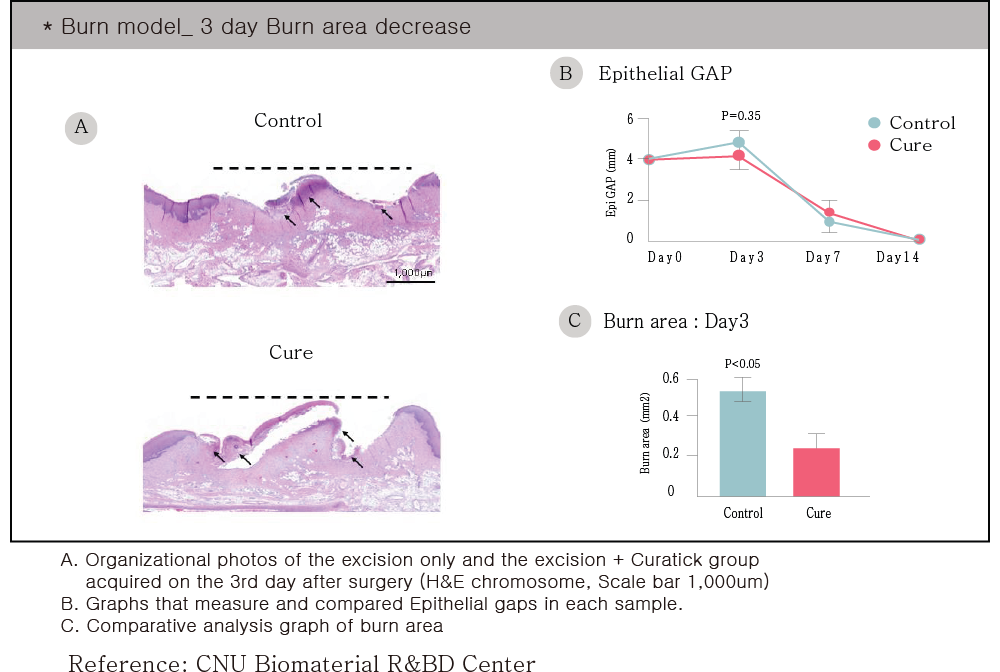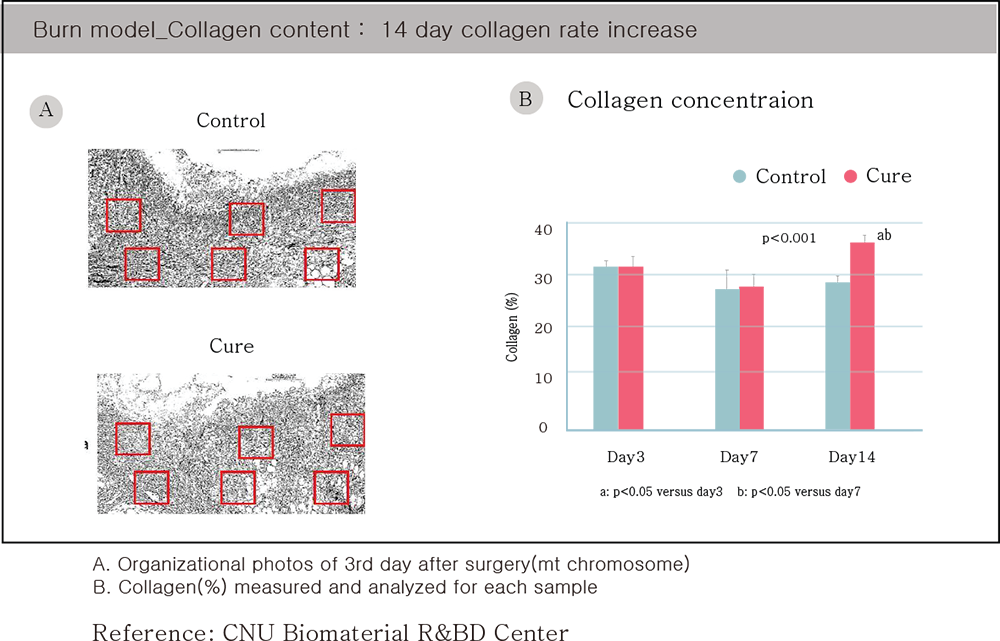 In the case of inflammatory(Curatick) models, the area of collagen fibers increased for the 14th day, and the collagen level of the samples applied with Curatick was higher than that of the control group.